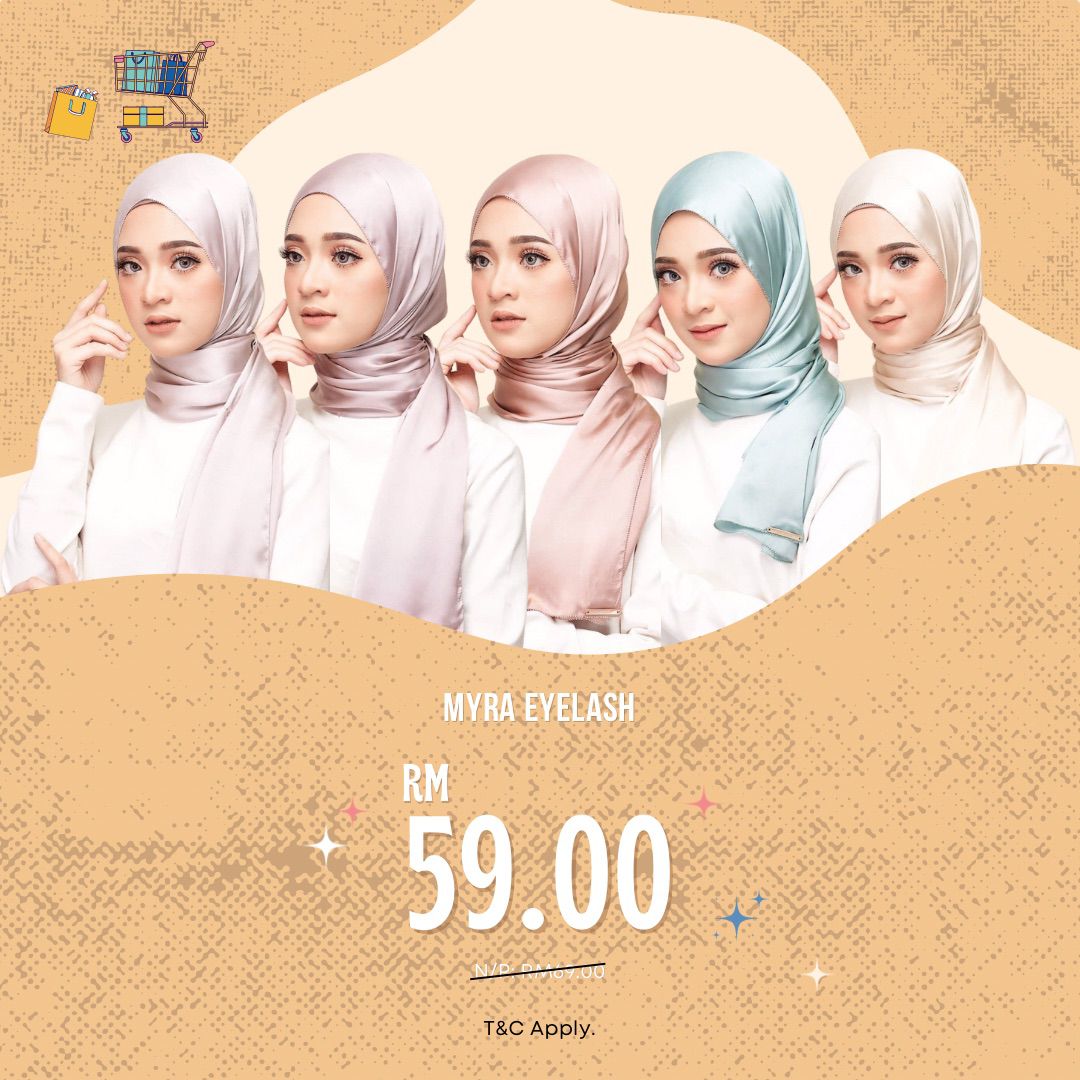 Product Description:

Myra Eyelash is a Baby Satin Matte shawl that gives it a luxurious softness comes with the exclusive metal tag. It is perfect for both casual and office or formal wear. Easy to wear and there's no hassle in creating the perfect drapes. Choose your favourite color now!
Details:
Material: Baby satin matte
Adornment: Hijabhub metal tag
Measurement: 1.80 meter x 0.7 meter
Stitches: Eyelash finishing
Type: Regular shawl cutting sharp edged
Care Instructions:
Machine / hand wash, cold wash, do not tumble dry or bleach
Best to hand wash to avoid excessive wrinkling and highly recommended to maintain fabric quality
Low to medium heat iron ONLY
Disclaimer:
Colours may be slightly different due to photograph flash.